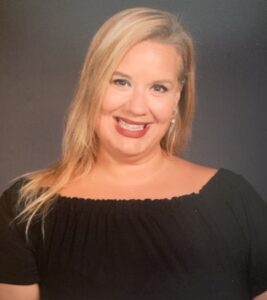 Music and singing have always been my passion. I have been singing since I was very small and throughout my childhood. I graduated from The Houston High School for the Performing and Visual Arts in 1992, where I was classically trained. Throughout high school, I received many honors and recognition. After high school, my career and my musical tastes evolved.
I have always enjoyed singing classical music, but I also liked to express myself through Blues, Gospel, R &B, Rock and Roll, and Country. I also love singing Musical Theatre, Opera, and Sacred Music. These days, I find myself specializing in Sacred Music.
Currently, I sing the Sunday services at Sacred Heart Catholic Church of Holy Family Parish in Galveston, Texas. I have sung regularly at Sacred Heart for 16 years! I have also had the honor of singing frequently at St Mary's Cathedral Basilica, and St Patrick's Catholic Church of Holy Family Parish. I have sung at many other churches on the island, including Trinity Episcopal, Grace Episcopal, First Baptist, St Joseph, and Moody Methodist, to name a few. I have sung at many venues as well, including The Bryan Museum, Galveston Convention Center, San Luis Hotel, Hotel Galvez, Moody Gardens Hotel, and at several outdoor weddings and events.
I am professional, reliable, and concerned with making your occasion the best that it can be. I can sing just about any type of music, and I have a large repertoire to choose from.
I also help in coordinating and planning wedding music, so if you need these kind of services, I am available for that as well.
Please contact me via phone, text or email for booking and pricing information.